About us
Dental care professionals with the true care provider's DNA
Our people
Conscious choice for mobile oral care
Our dental care professionals could easily work at a regular dental practice. But they don't. They've made a conscious choice for mobile oral care. For the setting, the daily variety, but above all the target group. For vulnerable people who need just that little bit more of a personal approach. For warmth, recognition and a nice chat.
A Europe Medicare specialist is a care provider in the broadest sense of the word. Skilled and decisive, but always with the right personal approach towards the person opposite you.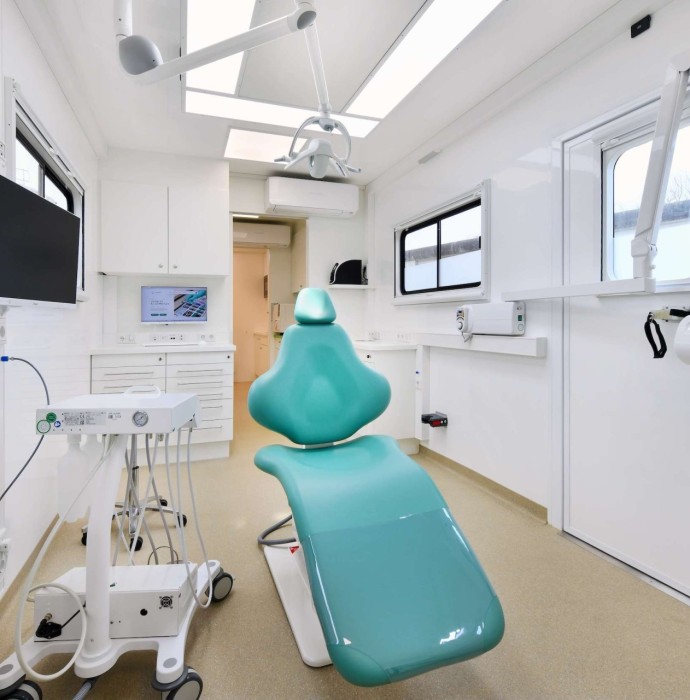 Safe and familiar
A fully-fledged mobile dental practice
Our mobile dentist bus is equipped with all the modern facilities a professional dentist needs. From comfortable furniture to modern X-ray equipment. And of course we are completely self-sufficient, including water and electricity. A comfortable dental practice in a familiar environment, that is Europe Medicare's mobile oral care.
Collaboration?
Many health care institutions fail to find a structural solution for dental visits. We would like to get in touch with you to find out how we can create a suitable solution for you.
Point of contact for care providers
Mirjam - Care Manager
Care Manager at Europe Medicare Mirjam Libbers worked in a dental practice as a dental hygienist for 14 years. She knows better than anyone how to realize a comfortable, professionally equipped dental practice and how to reduce fear of the dentist in vulnerable groups. As a Care Manager, she is the fixed point of contact for clients and monitors the guidelines and protocols that apply to a mobile practice.