Dental care professionals with health care provider's DNA
Working as a dentist in a mobile dental practice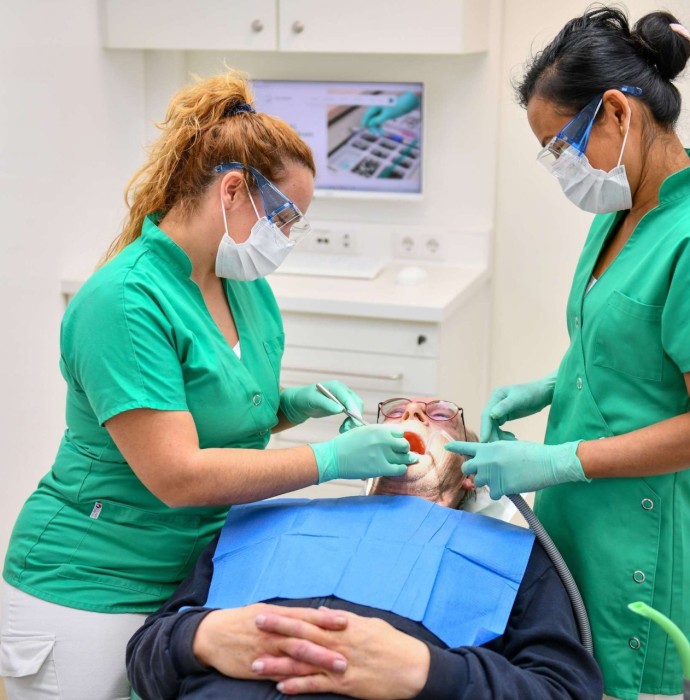 Want to make a contribution that counts?
Dreaming of contributing to the lives of people who are struggling? With your expertise as a dentist, you can truly empower elderly people, disabled people and psychiatric patients gaining a little extra self-confidence in their oral health. And therefore these vulnerable groups can continue to participate in social activities and family visits. And that's worth a whole lot more than just relieving patients from any complaints.
Do you also like to work in a warm and close-knit team and do you think it is important that patients first feel comfortable before they sit down in your chair?
We'd love to meet you!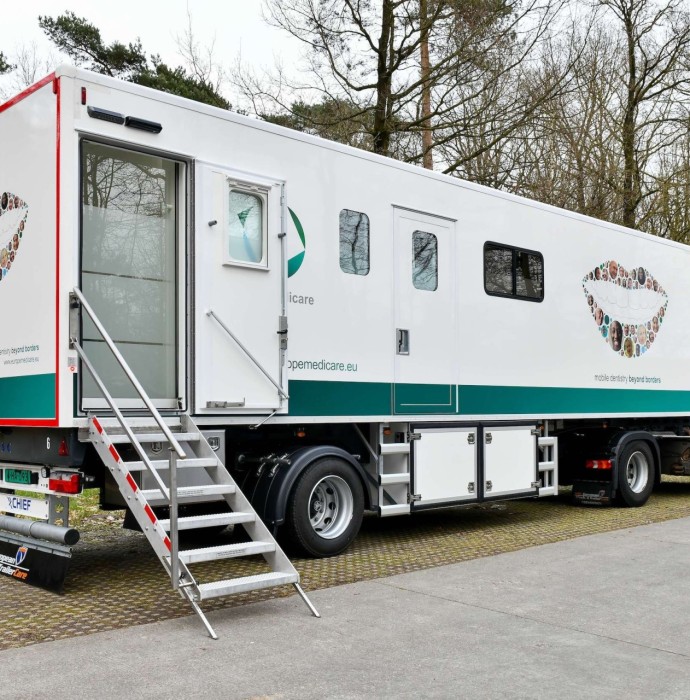 Professional clinic, ever-changing setting
Working as a dentist at Europe Medicare
Working at Europe Medicare means working in a professional dental practice, but with vulnerable people in an ever-changing setting. At Europe Medicare, you are responsible for the high-quality care we offer our clients with a small and close-knit team.
It is possible to work with us full-time, on an on-call basis or, for example, one day a week in addition to your regular job. You can travel throughout the Netherlands, but you can also work at a fixed location. In fact, anything is possible!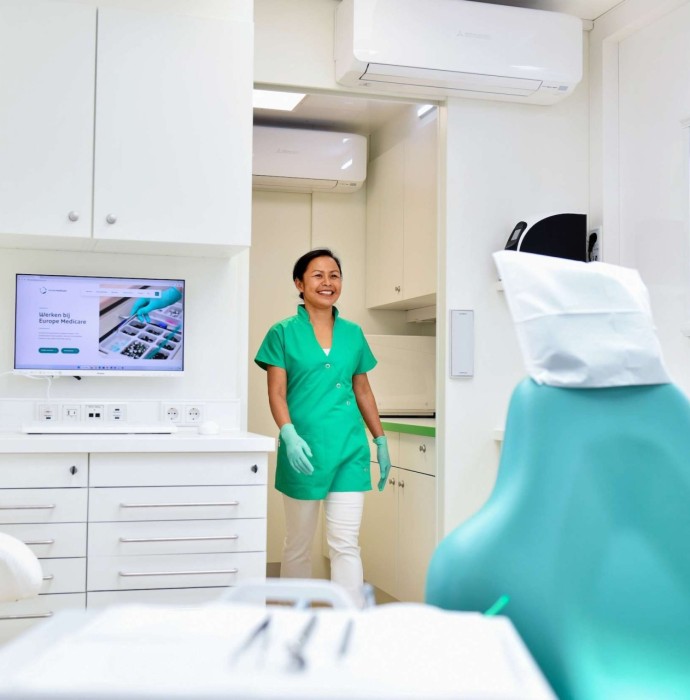 Room for development
Springboard for a great career as a dentist
We like to give you a lot of responsibility and freedom, at Europe Medicare you basically run your own practice. But we also offer support from our head office if needed. The ideal place for talented dentists to stand on their own two feet, to get to know the versatility of the profession in practice and to learn from experienced professionals.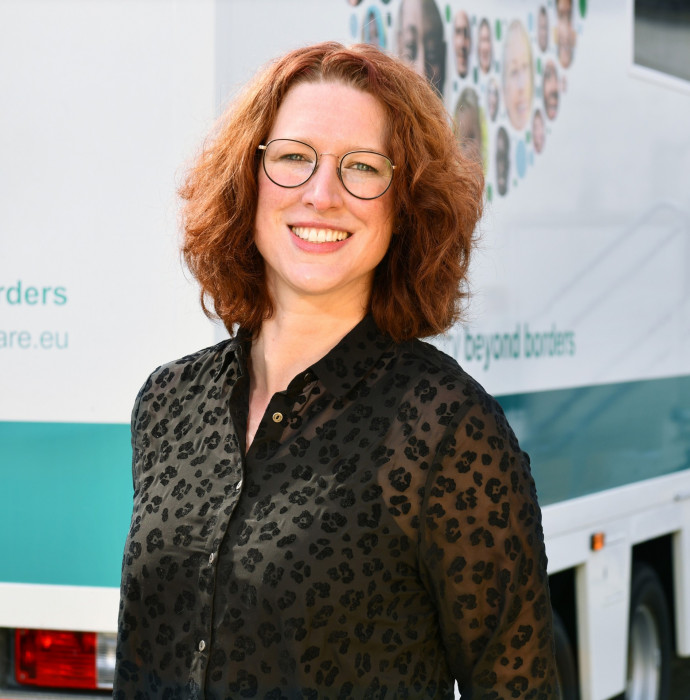 Opening hours

08:00 - 17:00 uur
Fancy a job at Europe Medicare?
Care Manager Mirjam loves to meet you
Do you want more information about a career at Europe Medicare? Care Manager at Europe Medicare Mirjam Libbers worked in a dental practice for 14 years and loves to tell you more about our open vacancies, our unique approach and our beautiful target audience.