Our approach
Attention for patient and care provider
Our high-quality mobile oral care focusses primarily on a relationship of trust with the patient and maximum collaboration with the care provider.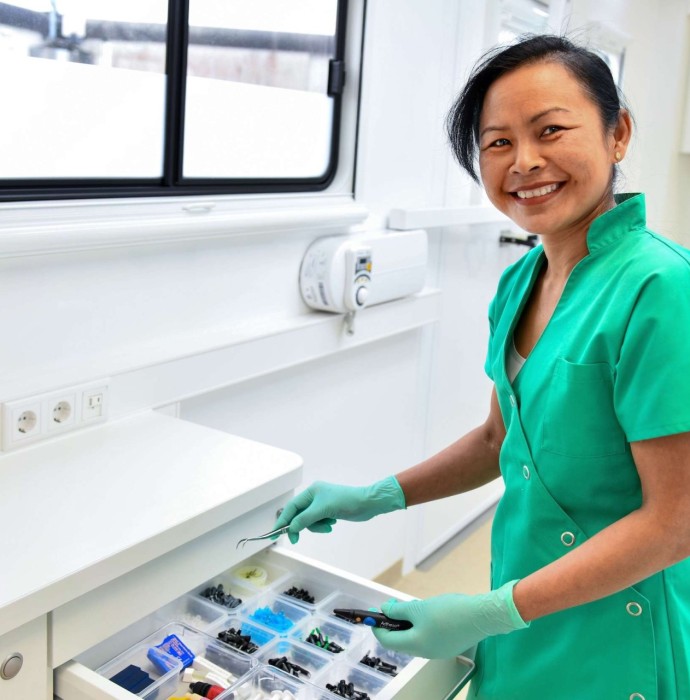 How we work
High-quality care in optimal collaboration with care providers
With a comfortably furnished dentist bus on location, Europe Medicare makes dental care accessible to the most vulnerable groups in our society. We primarily focus on high-quality care, a relationship of trust with the patient and maximum collaboration with the care provider.
Personal attention and safe care, so the elderly, disabled and psychiatric patients regain confidence in their teeth and oral hygiene.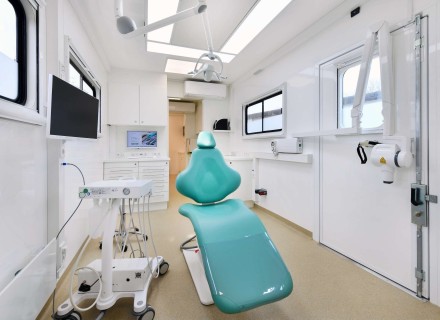 Safe mobile oral care
From meeting the team to maximum collaboration
First meeting

We will introduce you to our dental vehicle, tell you who we are and how our mobile oral care could support you.

Thorough intake on location

Together, we look at how our services can fit in seamlessly with how your organization provides care.

Checking the facilities

Water and electricity is all we need. But even if those aren't present, we can bring our own facilities.

Scheduling an appointment

When and how often would you like us to visit?

Additional preventive support

If desired, we will visit you at fixed times to personally inform care workers and residents about prevention and the importance of good oral hygiene.

Long-term collaboration

As far as we're concerned, the collaboration is a success only when we find an optimal connection with the need for care.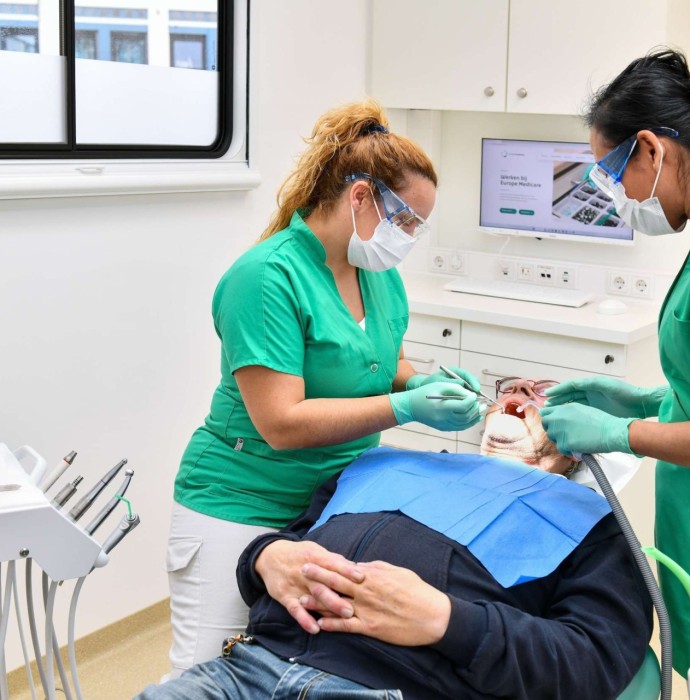 Committed care provided in the broadest sense of the word
Our people could find a job at a regular practice in an instant, but they consciously choose the world of mobile oral care. A setting and target group that demand specialists with real health care provider's DNA. Skilled, decisive and with the right personal approach towards the person opposite you.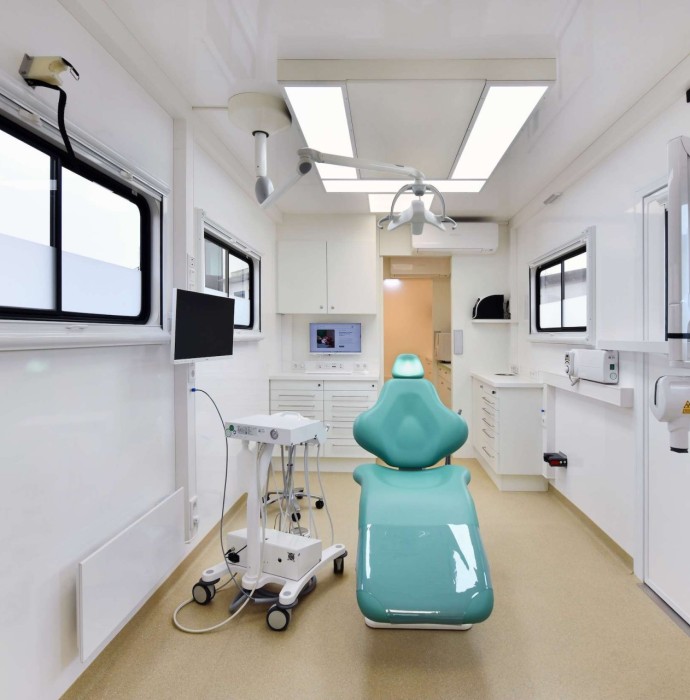 A safe mobile dental practice
The mobile dentist bus from Europe Medicare is a fully-fledged dental practice on wheels. The spacious, light-weight vehicle is equipped with all the modern facilities a professional dentist needs to be able to practice his profession well. From comfortable furniture to X-ray equipment and a powerful WiFi connection, so a fast connection is always possible with the health care institution.
Obviously we are completely self-sufficient; if there are no facilities for electricity and water on site, we can provide these ourselves. A comfortable dental practice in a familiar environment, that is Europe Medicare's mobile oral care.
Mirjam likes to provide input
Care Manager at Europe Medicare Mirjam Libbers worked in a dental practice as a dental hygienist for 14 years. She knows better than anyone how to realize a comfortable, professionally equipped dental practice and how to reduce fear of the dentist in vulnerable groups.